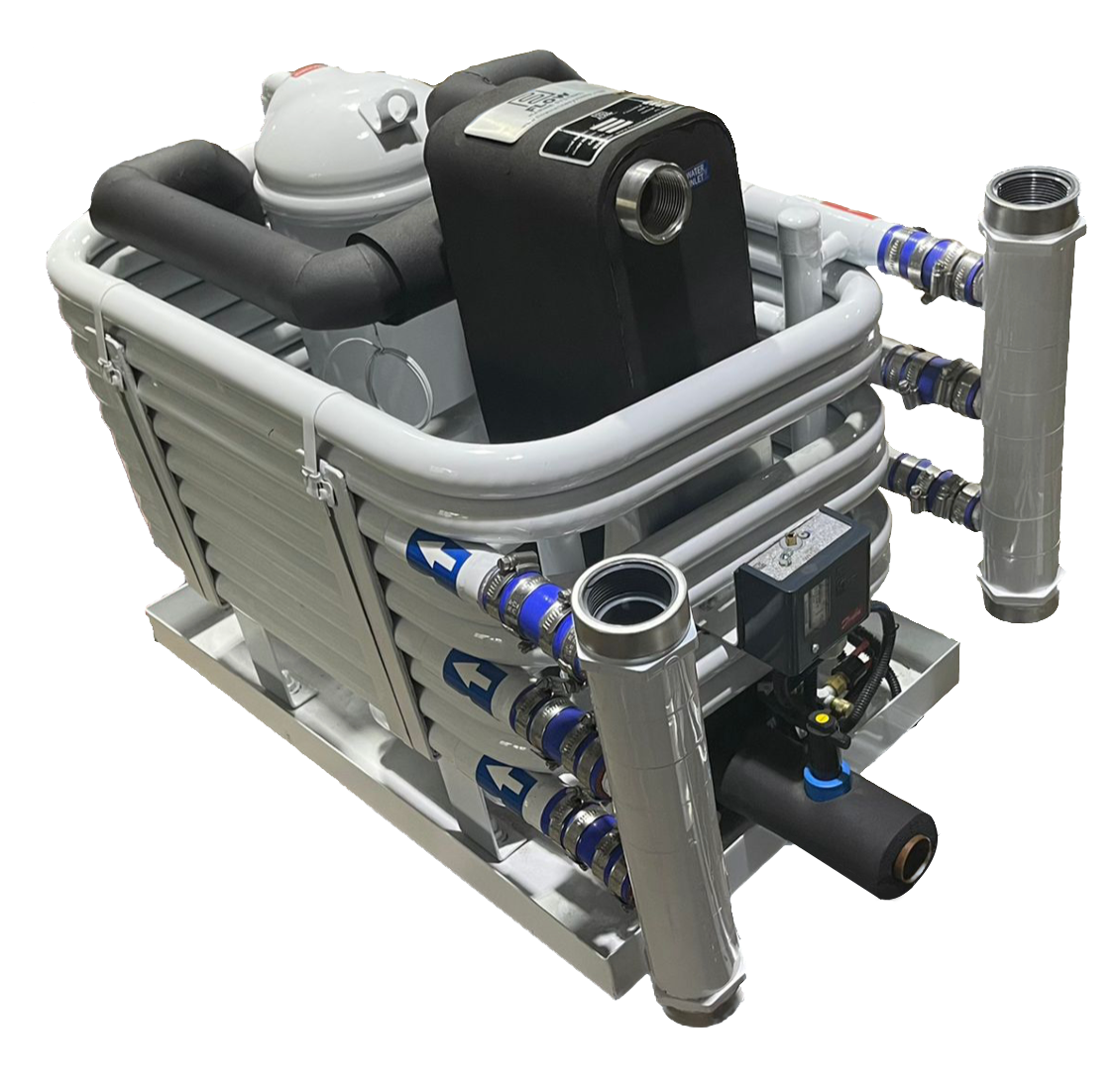 Stainless steel 316L chassis and fasteners Danfoss compressors.
Welded Titanium condensers finished with Awlgrip® coatings.
Easily accessible Low and High pressure switches, mechanical freeze stat, flow switch and Refrigerant connections.
Plate sensor wells for in and out water sensors. Dual inlet Seawater intake (in and out).
Designed by technicians to eliminate ongoing industry's issues.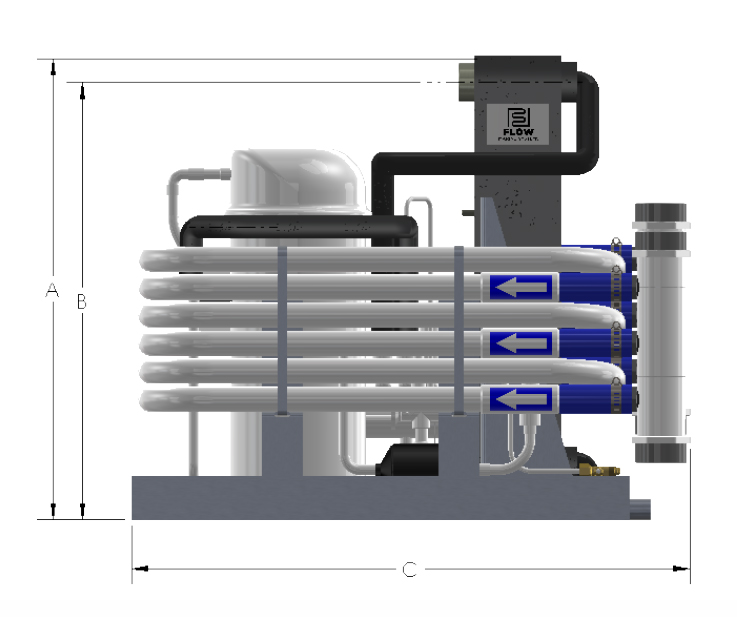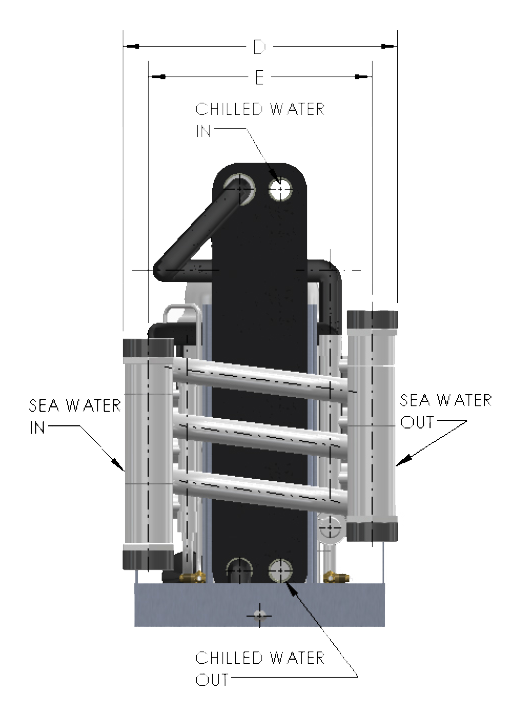 Our mission is to be the trusted provider of innovative, high-performance marine chiller solutions that empower our customers to achieve unparalleled efficiency, comfort, and sustainability in their maritime operations.
Through unwavering dedication excellence, we aspire to be the first choice for marine chiller solutions, setting a benchmark for excellence in the maritime industry and ensuring the comfort and efficiency of vessels at sea.
2 Year Warranty - Parts & Labor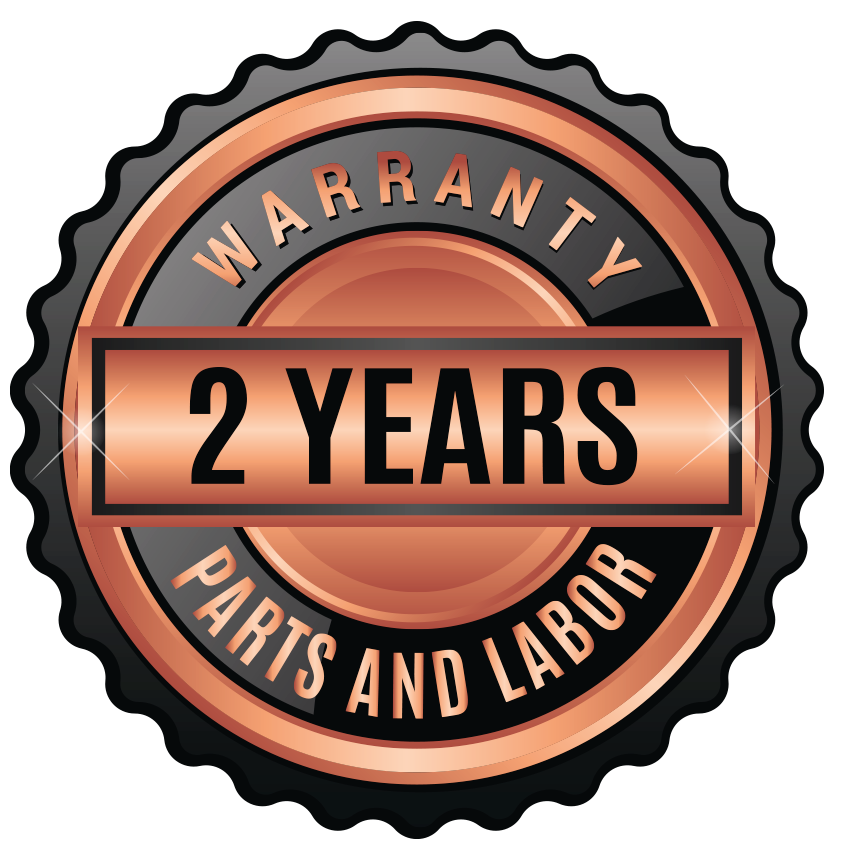 Measurement Table
Chilled Water Connections
Specification Table
Full Load Amps (FLA) Cool (A)
Full Load Amps (FLA) Heat (A)
Min. Circuit Ampacity (A)
With our cutting-edge technologies, superior materials, and dependable customer support, Flow Marine Systems has captured the market with groundbreaking designs, trusted by boaters worldwide.
2917 SW 2nd Avenue
Fort Lauderdale, FL 33315