Stronger, faster, better. Ömer Malaz's mission to create a motor yacht designed to provide unrivalled performance and comfort when cruising the world's two thirds led to the birth of Numarine.
Flow Marine Systems is proud to be the primary supplier of air conditioning sytems for Numarine Yachts.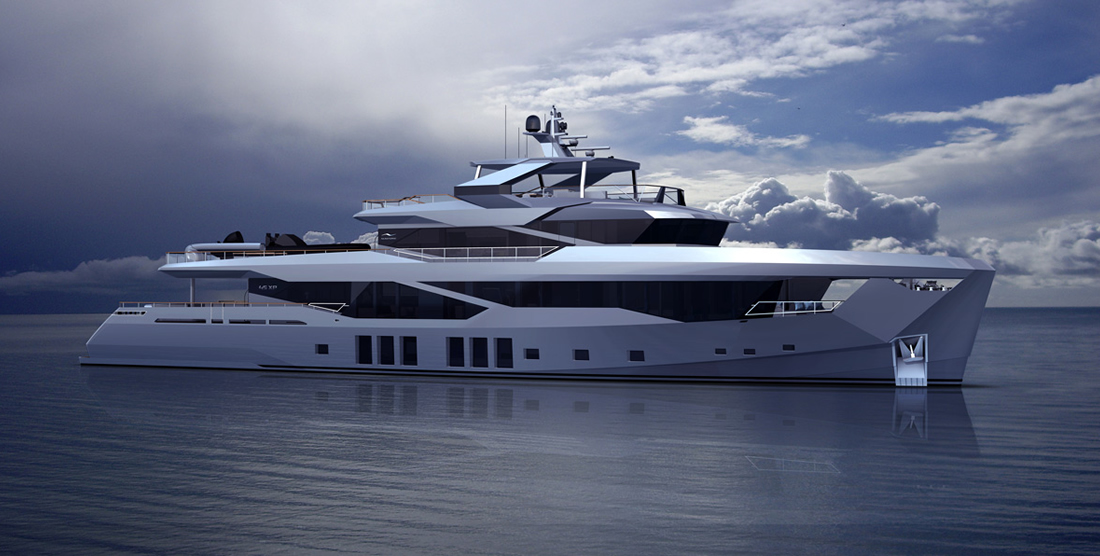 Flow Marine Systems, located in Fort Lauderdale Florida USA, is the main air conditioning supplier for Numarine Yachts of Istanbul, Turkey. Flow Marine Systems chilled water HVACs are custom-designed and built in-house to fit into the restricted space requirements from Numarine for the Explorer XP series yachts (30m, 32m 37m, 40m & 45m), from 15 to 40-tons , 208/230 50/60hz , 440/3/60 for USA yachts and 380/3/50 for EU yachts.
All Flow Marine Systems chilled water plants designed with commercial and industrial quality components with non-proprietary parts for world exploration. Meticulously crafted with titanium shell and tube condensers (5 years warranty ), as well as dual stage brazed chiller plates and 2-stage Bitzer variable speed semi hermetic compressors for high efficiency and performance. They include PLC for compressor speed modulation, dual chilled water pumps, and VFD controlled Sea water pumps for varying load and sea water temperatures.
All Flow Marine chilled water plants are tested in-house under extreme tropical load conditions, at sea water temperatures of 101°F (38°C). Heating for those Polar expeditions is supplied by a custom 2-stage heater barrel with a 2-20kw immersion heater, producing 110°F (43°C) water.
All Numarine Yachts have fresh air make-up units, with a RAM interior exhaust system to provide 3 air changes per hour. They include copper-on-copper fan coils coated with Nyalic, an SS chassis, an SS drain pan and water flow control valves. Custom designed and built low-profile overhead fan coils are installed throughout the vessel, providing stand-alone cooling for shore power converter, electrical room, and forward cold storage room.
With our cutting-edge technologies, superior materials, and dependable customer support, Flow Marine Systems has captured the market with groundbreaking designs, trusted by boaters worldwide.
2917 SW 2nd Avenue
Fort Lauderdale, FL 33315